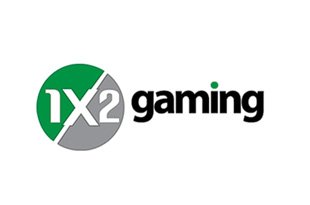 1×2 Gaming is an online casino game developer that is located in the UK. Although it is not one of the gaming giants it still produces high quality games and provides its software to a number of big name betting sites.
The company was originally founded in 2003 and has since become known for its virtual sports, slots, and table games that it distribute to its casino partners.
This UK-based casino software developer has been creating good quality products for over a decade now.
This software provider has primarily focused on the virtual sports markets and has claimed the title of inventor of virtual football betting.
Brief History Of 1×2 Gaming
1×2 Gaming was initially started in 2003 and was originally known as F1x2 Gaming casino.
The company which is based in the UK, was a pioneer when it comes to virtual sports leagues, developing Virtual Football Program that has over 160 leagues in over 140 nations.
1x2Gaming software provider has been putting out a steady stream of online casino games. They also have a license to operate and regulated by the Malta Gaming Authority, UK Gambling commission (UKGC) and Alderney Gambling Control Commission.
Moreover, they do also have licensing agreements with many top brands such as Bet365, and that lends a high degree of legitimacy to entire company.
1×2 Gaming software provider  meets the highest of standards and their software is used by some of the biggest names in the online gambling industry and because of this their software is audited and tested by independent third party companies on a regular basis. 1×2 Gaming software provider is certified by RNG, and NMI Testing.
Famous slots
1×2 gaming software started out well with their virtual sports games and has since diversified over a number of years.
Their reliable products tend to offer simpler graphics, which may not be to everyone's tastes but it does mean that they load extremely quickly and will run very smoothly, even on older hardware.
There are slots available from 1x2Gaming and are lightweight and often tend to load quickly, they therefore don't stand out in any major way, and they typically have somewhat generic themes with common bonus features like free spins and pick-a-box style bonus features.
Slots games are the most prolific games in most casinos today and they do not depend on any real world device that imply a natural probability and instead will use a large variety of different symbols hence allowing the game manufactures to create a wide range of game settings and House Edge values within the same game without ever misleading a player as to the likelihood of a specific event.
The casino player has a variety of between 30 and 40 slots, he'll get a decent variety of titles to choose from, and because the games run smoothly, the player won't get the choppy action that he sometimes receives from other software providers when the computer needs a moment to catch up because of an overload of 3D graphics.
The famous slots located in 1x2Gaming software include the following;
Dead world slot
Downtown slot
Treasure of the pyramid slot
Progressive jackpots slot
House edge slot
Theoretical and Real RTPs slot
Online slots RTPs slot
Technology used
The focus from this 1x2Gaming online casino software developer seems to be on games that run smoothly and load quickly and the graphics and themes used come across as being a bit generic, and while the gameplay in some of these titles makes up for the lack of visual appeal.
Most of the games available at 1x2Gaming are made with Flash and HTML5 and this software provider thrives as technology advances.
The software providers always try to keep up the pace with the rest of the software providers for online gambling and even go beyond that.
They tend to stand out with games that offer complete player satisfaction because of the synergy between the technology they use and their innovation.
The gameplay of the games provided by 1X2Gaming are a perfect mix of game speed and maximizing the winnings of the player without compromising the experience and satisfaction of the players.
Bonuses
Players playing games with 1X2Gaming will bring them big bonuses. The software provider cooperate with many online casinos and try to reward their players by giving them additional bonuses. This of course is a win-win for both the player who gets bonus winnings and the casino by promoting itself and 1X2Gaming.
Countries where access to 1x2Gaming software provider is restricted/allowed.
1X2Gaming software provider is allowed and also restricted in different parts of the globe.
Countries where 1X2Gaming software provide is allowed include the following;
United Kingdom
France
Malta
Curacao
Austria
Greek
Other countries also strive to exclude the software from its parts of the nation .countries such as Finland tries to ban the entire casino from its citizens.
Bottom line
In conclusion, 1×2 Gaming software is a software developer that produces a wide variety of games, but who's clear best category is table games and produces some pretty basic Virtual Sports games.