80 Ball Instant Keno | Slot Game Review
The Vitals
In More Words
Keno is an ancient Chinese game that began ever since the country's ancient times. It was a popular lottery-like game that caused a certain city to be saved from losing all its resources during war. It's a very popular game nowadays that has finally reached the internet for everyone to enjoy.
This is a game that lets you choose ten numbers between 1 to 80. This means a very low chance of winning due to the amount of numbers that are present. You can choose between a multiplier of 0.25, 1.00 and 5.00 as your bet amounts. Once you picked the right bet and your ten lucky numbers, all you need to do next is to hit the PLAY button for the machine to point which numbers are the winning results of your game set.
There are very high winnings once you reach an amount of five correct numbers, with ten scoring you a very high amount of jackpot that can reach up to $50,000!
Bonus Features
The game contains a random ball that can give you double the winnings one it hits one of your numbers. This is a great way to double up your earnings in a single game if you manage to become lucky in one of your attempts in playing this 80-ball Keno.
---
How Does It Look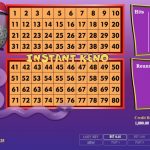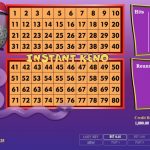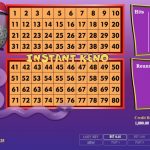 The Bottom Line
The ancient game has proven itself once again to be very addicting. However, there are more Kemo games out there that may give you less numbers to compete with (such as Klub Keno by BetSoft that has 40 numbers only). But this game is known to be extremely popular because of the high winnings that you can get even if you just got six or seven correct numbers. So try the best of your luck in this ancient but very popular game of Keno.
Just imagine that jackpot of $50,000 if you manage to bet with 5.00!
For another great poker game consider playing All American a 5 cards game by MicroGaming.
To play the real version of the game try playing in one of the following BetSoft casinos: