Black Jack Professional Series (Low Limit) | Slot Game Review
The Vitals
In More Words
Black Jack Professional Series (Low Limit) is a game from NetEnt, and as its name suggest it offers lower betting options. This is appreciated especially if you are a beginner and still learning how things are done. You have a sophisticated 3D visual interface in front of you with some entertaining card animations. This offers you a really realistic experience. You can even go head to head with the dealer in this game.
Bonus Features
We believe that you are familiar with the basic rules of how to play Blackjack, but still we will go through them one more time. The idea of the game is to have a hand of cards that is closer to 21 than those of the dealer in order to win. The number can be smaller but it can never exceed 21. Besides the fact that you can place lower bets than in other Blackjack versions, this game does have one special feature. Namely, you can place a Double Jack side bet after a standard wager, but before any cards are dealt. If the first card is a jack or the first two cards are pair of jacks, then the side bet is paid. And this is not all, if the first two cards are jacks of spades your bet will be multiplied by up to 100. And of course, if the first card is not jack, you lose your side bet.
---
How Does It Look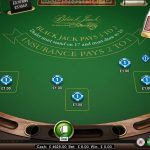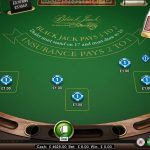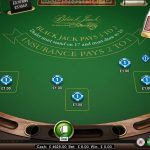 The Bottom Line
Black Jack Professional Series (Low Limit) is a very fun game to play. But then again we would not expect anything less from a provider like NetEnt is. To be honest I never thought that there are so many variations of Blackjack and I am glad that now, even beginners can enjoy this very popular game. And of course those who want to place side bets too.
If on the other hand slots are your game of choice then consider playing Wild Wild West: The Great Train Heist a 5 reel slot by NetEnt.
To play the live version of the game go to one of the following casinos: