Fantastic 7s | Slot Game Review
The Vitals
In More Words
Fantastic 7s is a very vibrant and colorful video slot game from Microgaming, another retro looking classic that is going to explode your balance. In this 3 reel classic your lucky number is 7 and you want to see it as much as possible. The game play is very straightforward and your only focus will be on the game itself.
There is something in these kinds of games that they are still popular and nothing can beat them, no matter how hard they try with all those new and improved games. This online slot shows us that having a spin with a true classic slot is priceless.
Bonus Features
When it comes to special features, classic slots try to keep it to the minimum. Some online slots offer some mini games or special features but not this one. Fantastic 7s does not have even a wild symbol. This makes this game a true old timer. The only thing that we would advise you is to play with 3 coins because as you can see from the pay table, which is in front of you, you will realize that the prizes are slightly higher. This is another feature that we admire when it comes to classic slots, and that is the fact that the whole action happens in front of you. You do not have to switch to a different screen just to check some details regarding pay outs.
---
How Does It Look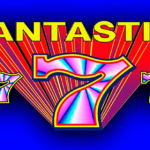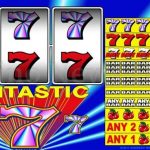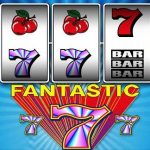 The Bottom Line
Microgaming`s classic slots are timeless and Fantastic 7s is not an exception. The fact that you can hit a jackpot of 2.500 coins is a reason enough to try this slot. And, do not worry, the anticipation to do that will keep you entertained throughout the whole game session.
Simply play and realize for yourself at SlotsMillion and get you coupon!
If you're an aviation geek, the next classic slot might be for you. Try playing Flying Ace a 3 reel slot by MicroGaming.