French Roulette (Low Limit) | Game Review
The Vitals
In More Words
French Roulette (Low Limit) is a table game from NetEnt. This is a very old game that dates back to the 17th century but it is still very popular. For that reason there are many variations of the same game with special features added. For instance in this game that we have in front of us we can notice a slight change of the colors and the layout of the roulette table. The game offers only one zero so there are only 37 sockets.
If you were looking for a game that you can play even though you are on a budget then French Roulette (Low Limit) from NetEnt is exactly what you need. As the other games offer bets that go as high as $500, in this version you can place bets between $0.10 and $50. Before you start playing the game you have to get familiarized with the basic rules. Even though roulette seems like a fairly easy game to play we would still advise you to learn the basics of the game and maybe place some bets in demo versions before you decide to play for real money. The aim of the game is to predict the number and the color but there are certain strategies you can go through as well. The side bets play a big role in this version of the game. There is also a second layout on the table that offers Neighbor bets, also known as Racetrack.
---
How Does It Look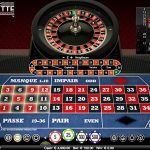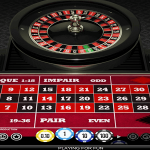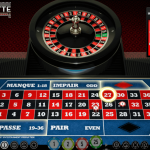 The Bottom Line
If you still haven't played roulette we would advise you to start with French Roulette (Low Limit) from NetEnt. This game is suitable for beginners and for people who want to test their abilities and at the same time not to waste a lot of money, by trying out different bets.
If on the other hand you'd like to try playing French Roulette then click here.
To play the live version of the game go to one of the following casinos: