French Roulette | Slot Game Review
The Vitals
In More Words
French Roulette is another variation of the very popular game. This time we have Microgaming taking the matters in its own hands and coming up with a game that has better graphics and sound effects which make French Roulette more realistic and appealing to players all around the world.
Vive la difference!
We hope you are already familiar with the standard European roulette rules in order to play this game. Let`s start with the layout of the game, we have 36 red and black pockets and single green zero, while in American Roulette we have a double zero. There are 2 basic types of bets you can place in French Roulette and a number of advance roulette bets, but that will be a story for another time.
Inside bets – this is where you place a wager on individual numbers or small groups of numbers between 2 to 6.
Outside bets – this is where you place bets on larger groups of numbers or colors.
But be careful when you place bets, if you are chasing higher payouts that mean the chances to land a win are lower.
The La Partage rule is applied in French Roulette. This is where you lose only half of your bet if you place even money and the ball lands on zero.
---
How Does It Look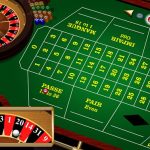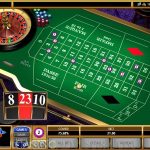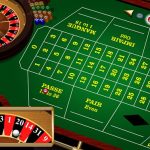 The Bottom Line
There is something in roulette that still attracts players. We are lucky to have French Roulette from Microgaming so we can try our chances too. There are many new games coming out almost every day, but this exact game has its immortal status and will never be replaced with a new game we are sure. There are many strategies when it comes to roulette but we advise you to learn at least the basics before you start playing it.
Simply play and realize for yourself at SlotsMillion and get you coupon!
if on the other hand blackjack is your game then consider playing European Blackjack Gold by MicroGaming.