Jenga | Slot Game Review
The Vitals
In More Words
Once in a while we come across something that is so extraordinary just like it is the case with the latest video slot game from Amaya known as Jenga. This slot is based on a very popular game that we are sure you have heard of. The only difference being that instead of wooden blocks we have different colored ones.
Bonus Features
So, you are probably wondering how this game works and are there any special features available? No worries, you will find out in a minute. Every time you play a new tower of blocks will drop and you will win if you have a complete line with matching colors. The play continues similar to 'cluster wins' in other online slots. There are 2 different bonus types of blocks here a Magic Block and a Layer Block. The first one will change the color of some surrounding blocks so you could land a win. The second one comes in red, yellow and green and they can destroy some layers of blocks up to x8. All those layers will be replaced with new ones again allowing you to land a win.
---
How Does It Look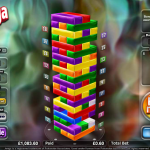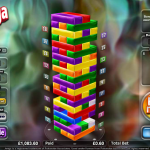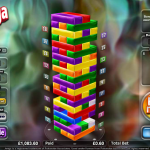 The Bottom Line
Jenga is definitely a game that you need to try. The only reason we were attracted by this slot from Amaya Gaming was the fact that it was something different, something we have not seen before. These kinds of games are quite challenging, because you need to learn how they work in the first place. We really loved the fact that you can change the background as well. The game play is really smooth and straightforward and the fact that the special features, or symbols in this case appear quite often so your balance can explode even before you realize it.
For an adventure like in the good old times consider playing Gulliver's Travels a 5 reel slot by Amaya.
To play the live version of the game go to one of the following casinos: