Klub Keno | Slot Game Review
The Vitals
In More Words
Keno was a popular game in China back in its ancient days. This is a centuries-old lottery-like game that became popular just because it was able to save a whole city from bankruptcy. It was also during a certain war where this game saved the said city. Can't you believe it?
This game gained popularity since then and has never lost its touch from being popular in many gambling outlets in the country. It has even reached the depths of the internet in order to provide a gambling excitement to slot players worldwide. That's how Klub Keno was developed as a slot-like game for your enjoyment!
Playing Klub Keno can only be done directly through a web browser. The game's mechanics require you to pick 10 numbers from a range of 1 to 40. You must place a bet of 0.02, 0.025, 0.05, 0.10, 0.50 or 1.0 – depending on how much balance you currently have. You only need to bet once to begin the game, but you can also auto-bet for 5 to 10 times on the same numbers that you chose if you feel like those are your lucky values.
A set of numbered balls will hit your selected numbers afterwards, indicating that those were the matching numbers chosen by the software. These will grant you your winnings if the lottery-like machine manages to match your chosen values.
Bonus Features
The game features a "star ball" at random times. This star ball feature can give you high bonus winnings such as double payouts if it manages to hit your chosen number.
---
How Does It Look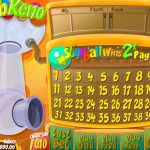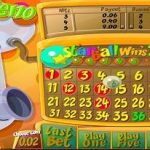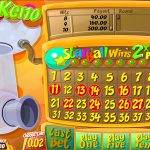 The Bottom Line
This game from Bet Soft is one of the simplest games that you can play and it will still give you the thrill of winning as well. You can either play the game with real money or you can try out the demo version if you want to be familiar with it as well. So go ahead and test out your 10 lucky numbers in this ancient yet renown game in this modern world!
For a simple yet classic slots game you should consider playing Tens Or Better a 5 reel slot by BetSoft.
To play the real version of the game try playing in one of the following BetSoft casinos: