Punto Banco Professional Series (Standard Limit) | Game Review
The Vitals
In More Words
Punto Banco Professional Series (Standard Limit) is a game that was developed by NetEnt. This game is based on the very popular game Baccarat and it offers simple rules and exciting game play which we must admit is a great combination. The design of the game is so realistic but then again we would not expect anything less from this provider. The sound effects that can be heard in the background only complement the game and add to the relaxing experience.
Playing the game is very easy, even if you are playing for the first time. The idea of the game is to guess who will win in the deal, the player or the dealer. It is also possible to bet on draw in this version of the game. The bet on the player is paid 1:1, the same goes for the dealer's bet which is 1:1 but only this time a 5 % commission is deducted. And the draw game is paid 8:1. So, this means that you can place a bet on the Punto, which is the player, on Banco which is the dealer and on Tie which is the draw game. The winner is the one who has cards which value is closer to 9.
---
How Does It Look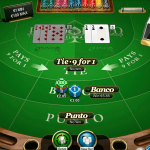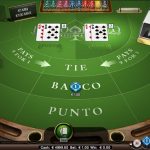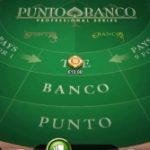 The Bottom Line
Punto Banco Professional Series (Standard Limit) is a game from NetEnt that is quite entertaining and appealing. The game as its name suggests offers standard limits, which means every kind of a roller can find the right bet size for their bankroll. This version of the game offers bets that start as low as $1 and up to $100. So, no matter in which group you belong you will find the right bet size for you too. The game has a very realistic design which makes the game more interesting to play.
If you like exploring through the unknown jungles then consider playing Go Bananas a 5 reel slot by NetEnt.
To play the live version of the game go to one of the following casinos: