Space Lights | Slot Game Review
The Vitals
In More Words
Dive right to the future and the future of your luck with Space Lights. It's one of the slot games guaranteed by BetSoft in giving you amazing winnings. The game is set in a space-like setting as seen from its drawings. Take note that its slots are also known to be made of different space and future-like symbols that will surely make you feel like you're in a different timeline.
The game has five reels that produces different symbols. There are symbols such as space cubes and other shapes like hexagons that appear to be futuristic. These 3D symbols contain higher prizes than the neon adorned 2D shapes such as neon green triangles and neon blue squares. There are also two layered 2D shapes that also contain nice bonuses as well
All you need to do is to bet between $0.15 to $3,000 in order for the slot to spin. And if you're looking for some wild symbols, take note that there is a neon yellow colored W symbol there that will give you amazing bonuses. They also have a non-progressive jackpot that's also worth the winning.
Bonus Features
The game contains three bonus features for you to enjoy:
Wild Symbols – The game features a neon yellow colored W symbol that serves as a decent substitute if you're looking for extra ways to win your attempt.
Space Light – The game also has its ow unique bonus feature called as the "space light". These symbols are also considered as wild symbols, but have a feature where it will stick on your next spin attempt – increasing your chances to win even further. However, they appear as normal wild symbols on once it's done sticking the first time you get it.
Bonus Prizes – The game has bonus prizes where you can get bonus winnings if you fill the reels with space lights or wild symbols. This will multiply your score by 2x or 3x.
---
How Does It Look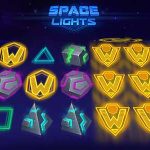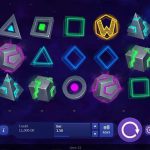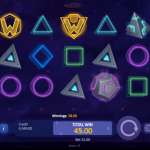 The Bottom Line
This game will surely make you feel extraordinary not just because of its ambiance of being futuristic. The game also ensures that you will get awesome features that will make you feel like your chances to win in Space Lights are increased compared to some slot games in BetSoft. And if you're willing to take the risk, their $3,000 bet option will surely make you feel a lot of thrill!
For a super fun slots game you should consider playing Wild Sevens a 5 reel slot by Betsoft.
To play the live version of the game go to one of the following casinos: