Super Flip | Slot Game Review
The Vitals
In More Words
Super Flip is the usual type of 5-reel slot game that contains fun symbols that's similar to the usual icons that you see in the casino. The game is known to be one of the fast-paced slot games that you can play in online casinos nowadays. That means you will get easy winnings out of this type of game. It's one of the games that's definitely worth to try if you're looking for something that's very simple to play in an online casino. After all, simplicity means fast paces when it comes to winnings.
Super Flip features typical casino symbols such as stars, hearts and spades. But take note that this game also has a special feature that will make the game a bit enjoyable. It may not be as fancy as some of the themed slot machine games present in Bet Soft. But you can rest assure that the slot game can provide amazing bonuses that will surely give you some nice prizes to enjoy.
Bonus Features
The game has two unique bonus that you will surely like:
Super Flip Symbol
The game has its unique symbol called "Super Flip". The symbol is designed after the title of the game itself. Getting three or more symbols will cause you to win free spins. It will also cause the reel to flip in order to give you more chances to win as long as the symbols still match each other after the flip. The flipping happens after collecting the prizes based on the normal symbols.
Full Stack Respin
The game also has a bonus round where you can get a respin if there are stacked symbols on a certain reel within the slot.
---
How Does It Look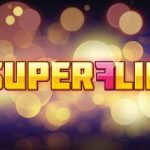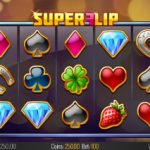 The Bottom Line
Super Flip may not be as loaded as other slot games when it comes to features. But the simplicity of the game makes it excellent enough for you to enjoy a fine game of slots if you just want to have a quick gamble.
If you love spinning the wheel consider playing Super Wheel by Play'N Go.
To play the live version of the game go to one of the following casinos: