TXS Hold'em Professional Series (Standard Limit) | Game Review
The Vitals
In More Words
TXS Hold'em Professional Series (Standard Limit) is a very popular variation of poker from NetEnt. So, it comes as no surprise that this game has a professional version. The design of the game is perfect, but then again we would not expect anything less from this provider. You can find everything you need in front of you. The table is so realistic that you have a feeling that you play in a land based casino in Las Vegas or Atlantic City.
TXS Hold'em Professional Series (Standard Limit) is a game that is very easy to play. The first thing you need to do is to place your bet in the Ante field. Once you do that you will receive 2 cards. After you see your cards you have two options you can continue playing by clicking on CALL or you can stop playing by clicking Fold and you will lose your Ante bet. If you continue, you will make a Flop bet and you will receive 3 more cards which you can use to complete your hand. Next step is the Turn where the fourth card is added to the Flop and the last you go on to the river where a fifth card is added to the Flop. Now your hand is complete and it is determined who has the best poker hand, actually who wins.
---
How Does It Look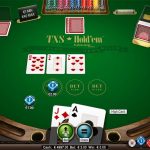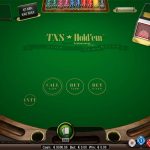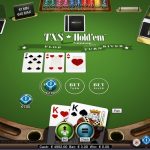 The Bottom Line
TXS Hold'em Professional Series (Standard Limit) is definitely one of the most exciting games from NetEnt. This is a game of luck, since everything depends on the cards you receive, but still there are some strategies you can practice, because this is a game of skill too. You need to learn when to stop and when to continue playing in order to win. We advise you to try the demo version of the game so you can get the feel of how things work.
If you would like to play the Low Limit version of this game just click here.
To play the live version of the game go to one of the following casinos: