VIP European Roulette | Game Review
The Vitals
In More Words
Get a chance to play the classic European Roulette game. This is a variation of the popular roulette games often found in casinos. It's a game that also has a mechanism that makes it more distinct. Some may prefer this version over the others, or perhaps not. This is also a good game to play if you want to take a break from playing slots.
There are no bonus features in this game. But learning the game itself can help you exploit more winnings out of it.
European Roulette is known for its 0 value – which often yields high rewards once you land on it. The game also features a special rule where you can hold your lost bet on the 0 value. This lets you have a chance to redeem your bet or lose even more. This has been a tradition in European Roulette games for decades.
The game has the typical betting values from 1 – 36. There are also more choices to bet on such as choosing between odd and even, or choose between red or black. You can also choose between the first to third 12 numbers on the roulette (with the exception of the 0 value). All you need to do is to place your coins on your desired betting options before placing the deal to start spinning the roulette.
Take note that the arrangement of numbers in European Roulette is different from American Roulette. So that means you have to study it carefully if you want to get as many winnings as you want in this game.
---
How Does It Look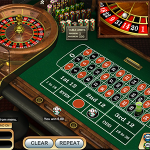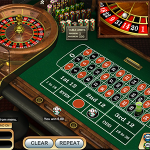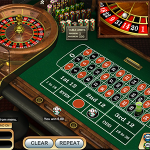 The Bottom Line
European Roulette is indeed a classic that should always be present in many online casinos as these games have represented the casinos themselves for decades. This classic betting game is extremely popular and for sure you will find it addicting as well.
If a weekend in sin city sounds fun and wild then consider playing Weekend In Vegas a 5 reel slot by BetSoft.
To play the real version of the game try playing in one of the following BetSoft casinos: