8th Wonder | Slot Game Review
The Vitals
In More Words
If you have been wondering what the lucky number is? Well, we have the answer, it is number 8, and you will see that first hand in 8th Wonder, a video slot game from Realistic Gaming. this game shows us that there are many wonders in the world, some are made by our Mother Nature, but most of them are made by the crafty hands and mind of the human beings. We have all the gem symbols beautifully crafted in this simple yet entertaining game.
Bonus Features
8th Wonder is a 3 reels and 5 pay lines video slot game that is very easy to play. There are no special symbols or features here so that means you can focus on the game play. It is always good to embrace simplicity, right? There is a small extra feature though in this game, nothing big, but it can still bring some wins your way. Namely if you manage to land the same symbols on all positions your payout will be doubled, which is not so bad after all.
---
How Does It Look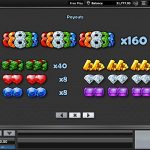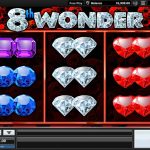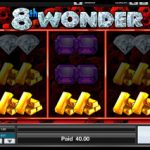 The Bottom Line
8th Wonder is definitely one of those games that you have to give a try. Realistic Gaming did that on purpose and they came up with this simple game. Sometimes we really need to distance ourselves from all those complicated features which to be honest are difficult to activate. 8th Wonder offers a nice straightforward game with a little twist. we usually do not expect any features in games like this one, that is why we choose to play them in the first place too. But the fact that your win can be doubled if you manage to land 8 same symbols is terrific. After all, in this game the number 8 is our lucky number.
For another great engaging game you should consider playing Win Sprint a 5 reel slot by Realistic Games.
To play the live version of the game go to one of the following casinos: