Baccarat Professional Series (Standard Limit) | Game Review
The Vitals
In More Words
Baccarat Professional Series (Standard Limit) is a game that is brought to us by NetEnt. This is the perfect game, especially if you are looking for something new and distinct in terms of bets and wins. The design of the game is exquisite, but then again this is a game that belongs to the Professional Series and we would not expect anything less from it.
Baccarat is a very easy game to master since it does not require any specific strategies that you need to learn and then practice for a while. This makes this game perfect for when you need to play a game that will relax you and not put unnecessary stress your way. The idea of the game is to get a hand that is closer in value to 9. Since this is a game of chance there is not much you can do here. But still, there are some things that as a player you can do in order to win. It is said that the best way to play this game is to decide on the bet size at the very beginning and keep it that way throughout your session without interrupting the game. The only time you are allowed to lower your bet is in case of a loss.
---
How Does It Look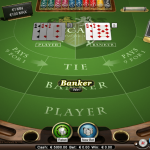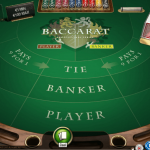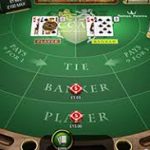 The Bottom Line
Baccarat Professional Series (Standard Limit) is a game from NetEnt that allows you to place bets that go between $1 and $100. If you are a beginner we would advise you to play this game that allows you to place lower bets starting from $0.10 to $10. Even though this is a fairly easy game to play you still need to learn how things work. So we would advise you to play the game in demo version for a while before you decide to bet for real money.
If you like Baccarat and you would like to try the Low Limit version of this same game then click here.
To play the live version of the game go to one of the following casinos: