Blackjack Classic (Low Limit) | Game Review
The Vitals
In More Words
Blackjack Classic (Low Limit) is a card game variation brought to us by NetEnt. The game has a very realistic design which is very important when you play this kind of games. You can easily feel like you are sitting in a land based casino, face to face with the dealer and all you can rely to, are your skills.
Blackjack Classic (Low Limit), as its name suggest, is a variation of the very popular game, Blackjack. This game is designed especially for those who are still learning the basics of the game. It is true that the rules are simple, where you need to have a hand that is closer to 21 than the dealer's hand. But, still there are so many minor rules that can determine the outcome of your hand. And after all, you need to get used to the game. The only thing that makes this variation is that it allows lower bets than the others, and everything else is the same. Once you have your 2 cards, you can split them if they are of the same value, you can buy insurance for a certain prize or you can double it. This means that you will receive 1 more card, and you can also double after you split.
---
How Does It Look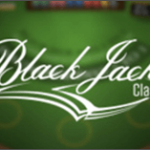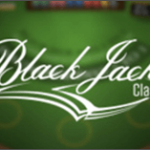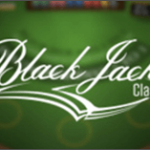 The Bottom Line
Blackjack Classic (Low Limit) is a very nice addition to the vast portfolio of NetEnt's card games. This is the perfect game not only for beginners but also for low rollers too. And of course once you feel lucky and you hit couple of good hands you can always switch to another variation of the same game that offers higher limits. If you are still unsure of what you are doing, we advise you to stay with Blackjack Classic (Low Limit) and practice, since we all know that practice makes perfection.
If you like to try the basic blackjack game by NetEnt then click here.
To play the live version of the game go to one of the following casinos: