Blackjack Classic (Standard Limit) | Game Review
The Vitals
In More Words
NetEnt has come up with many variations of the very popular card game Blackjack, but Blackjack Classic (Standard Limit) is the latest one that caught our attention. This is a very simple and easy to learn game. The first thing we noticed is the beautiful design. The table in front of us is very realistic so for a moment you have a feeling that you are transported to a land base casino.
Blackjack Classic (Standard Limit) is played between you and the dealer. Once you start playing you will realize that this is the best option since there are no unnecessary distractions. The game is played with 4 standard 52 decks cards without Jokers. What makes this game different from the other variations is that you can make a bet on up to 5 hands. And since this is a Standard Limit game it is for every kind of players. The idea is to have a hand that is closer to 21 than the dealer's hand. You can see all the cards on the table, since they are face up and the only card you cannot see is dealer's second card. After that you have couple of options available, depending of the total of the cards you have and how much risk you want to take. You can choose to Hit, Stand, Double or Split.
---
How Does It Look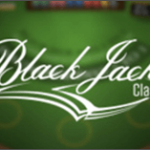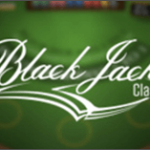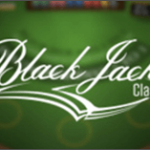 The Bottom Line
Blackjack Classic (Standard Limit) is a very popular game from NetEnt. People all over the world love to play this game. You do not need a lot of experience like in Poker for instance where you have to learn a different set of rules. You have to know that you need to have a hand which total is 21, and that is it. But this does not mean that you do not have to practice a bit before you start playing for real money.
If you like to try the Low Limit version of the same game by NetEnt then click here.
To play the live version of the game go to one of the following casinos: