Chicago Nights | Slot Game Review
The Vitals
In More Words
A good time during the night means you have a lot of money. Going to the casino to gamble happens to be one of those great moments that you can do during the night if you have a lot of cash at hand. If you get even more of the money that you wagered, that means your night is surely going to be better. Chicago Nights will make you feel that experience even when you are at home as the nightlights of the city shall guide you towards riches in this slots game.
Chicago Nights is purely based on nightlife as a gambler in a casino. It features casino girls and the place appears to be the party that always happens during the evening in the 1920s. That's why you will get to see various neon lights and buildings on the background. You also get to see a neon gold frame for the slot machine. The reels contain various stuff from the 1920s such as detectives and cops. You also get to see hot rods in this game.
So if you want to step into the party-lit nightlife of the 1920s, then go ahead and place this game. Just press the gamble button if you already set your bets per line and the amount of paylines you want to pay for. There is also an autoplay and a bet max feature for this game so then you can do a quick setup and gamble.
Bonus Features
Wild Symbol – The wild symbol is a Joker. This is a rare symbol that can substitute all of the other symbols in the paytable. That results towards easier combos so then you can have high chances to win. Getting all five of these on a payline can let you win the jackpot of the game.
Scatter Symbol – The hot rod serves as the scatter symbol. These gives you 10 free spins, along with more free spins once you get more scatter symbols during free spin rounds.
Reel Rotation – There is a special symbol in the game which can rotate the reels by 90 degrees. Your winnings on the original angle of the reel will still count after the rotation. So that means even more chances to win bigger.
---
How Does It Look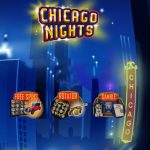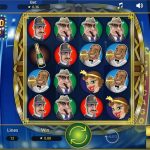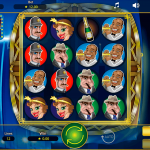 The Bottom Line
If you're really ready to party, make sure that you play Chicago Nights so then you can experience the opportunity of living in a city that's filled with partying. It's just the perfect moment to gamble as well. For sure the nights will take you playing for hours like spending what seems to be minutes in a party even when hours have passed already.
Something different? Well if you like racing you should consider playing Desert Drag a 5 reel slot by Booming Games.
To play the live version of the game go to one of the following casinos: