Double Exposure Blackjack Professional Series (Low Limit) | Game Review
The Vitals
In More Words
If you love playing Blackjack but you are looking for something different to try we would highly advise you to check Double Exposure Blackjack Professional Series (Low Limit), from NetEnt. Once again, the design of the game is impeccable. You have a very realistic table in front of you where you can place your bets, and some classic jazz sounds in the background that will make the experience even more sophisticated.
What makes this game so extraordinary is the fact that you can see both dealer's cards, unlike in other games where the second card is face down. Even the game gets the name from the fact that the dealer's cards are exposed. This gives you a great advantage to make a call. The rules in this game are slightly changed so you have to go through them before you decide to play it. Your blackjack is going to be paid 1:1 unlike 3:2 in other variations of the game. Also, every time there is a tie, the dealer wins. The only time you will win when there is a tie, is only if you have a blackjack.
---
How Does It Look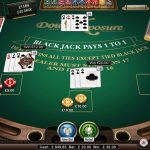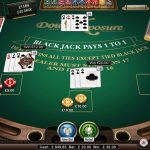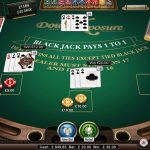 The Bottom Line
Double Exposure Blackjack Professional Series (Low Limit) from NetEnt offers lower payout than other variations of the same game, so you are probably wondering why is this game so popular. Well the fact that both dealer's cards are exposed gives you a huge advantage. You can decide what you will do with your hand easily this way. This game is especially designed for beginners and for players who do not like to take risks. Double Exposure is a game you can play without any experience whatsoever. The only advice we can give you is to play the game with the lowest stake to practice for awhile and so you can get the basics.
If you like to try the classic blackjack by NetEnt then click here.
To play the live version of the game go to one of the following casinos: