Double Exposure Blackjack Professional Series (Standard Limit) | Slot Game Review
The Vitals
In More Words
Double Exposure Blackjack Professional Series (Standard Limit) is a game from NetEnt. It is intriguing how this provider can always come up with a way to spice up old traditional games. We like everything we see and hear here. The 3D graphics are really sharp and beautifully detailed. They give a real life experience since you are feeling like you are sitting in front of a real table in a land based casino. The piano sounds we can hear in the background are just enhancing the experience.
The thing that makes this game so special is the fact that you can see both of the dealer's cards, unlike in other games where the second card is faced down. This will allow you to make better decisions on how to continue the game. Since this is a different variation of an old game this means that there are some minor differences that you have to learn before you decide to play. Most of the rules remain the same but these are the ones that you have to look out for. The dealer will win on all "ties" and the only time a "tie" will be in your favor is if you have a natural blackjack. Then, player blackjack pays even cash, and finally player can split just once.
---
How Does It Look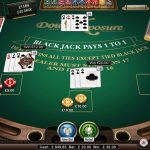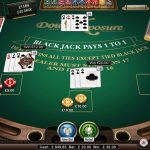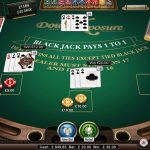 The Bottom Line
Double Exposure Blackjack Professional Series (Standard Limit) is a game that was created from NetEnt. Every time we hear the name of this provider we know that we have a really good game in front of us. The game was developed in 3 modes: Low, Standard and High Roller. We have standard in front of us, this means that the game play is the same the only difference is that you can place wagers between $1 and $40 in this mode.
If you like to try the Low Limit version of this blackjack game by NetEnt then click here.
To play the live version of the game go to one of the following casinos: