Double Joker Poker | Slot Game Review
The Vitals
In More Words
Double Joker Poker is a video poker game by BetSoft. Once again, it's another variant of the video poker games of the same software provider in many casinos around the web. It has the same mechanics of the usual video poker games. But there are two jokers added in the cards – resulting in 54 cards this time. Knowledge of poker combinations is needed in this game.
The game requires you to hold on the five cards that will appear after you place your bet. You can hold on one or all five of the cards that will appear in front of you. The un-held cards will be replaced by new cards that will result your winning combinations or if it will just cause you to lose. All you need to do is to click the check button to start holding and press it again to see if you will win.
The game's top jackpot is the Natural Royal Flush and the Royal Flush Wild and the lowest is Two Pair.
Bonus Features
The game has a "Double Up" feature just like the rest of the video poker games of BetSoft. This feature helps you win twice the amount as long as you beat the dealer's card with a higher value. Losing will result all your winnings to go 0.
---
How Does It Look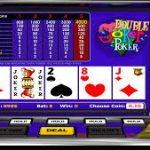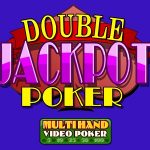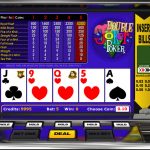 The Bottom Line
This game is a very classy version of the other BetSoft video poker games – indicating that it's more interesting to play than most of the old BetSoft video poker games. It also has a bit of a steampunk design in it as well, and has a music that befits the theme. That's why you can say that it has a marvelous look and gameplay as well.
For a super funny slots game you should consider playing Odysseus a 5 reel slot by Betsoft.
To play the real version of the game try playing in one of the following BetSoft casinos: