European Roulette | Game Review
The Vitals
In More Words
The European roulette is a game that is played with a wheel having the numbers 0 to 36. There are 37 numbers on a corresponding board. The players can place different combinations of bets using the board. If the number that you have placed a wager on shows up on the roulette wheel, then the player wins. Roulette is a popular game among many people across the globe and there are different versions of the game. European Roulette is one of them. This game by RealTime Gaming (RTG) is well designed and a lot of fun to play.
The aim of the game is to place a wager on one number, a combination of numbers or colors, or sets that you feel the ball will end up at. Those casinos that are targeting the US and the Australian market are usually powered by Realtime Gaming. Thanks to the fantastic graphics, security, and bonus offer, the online punters seem to prefer RTG.
Bonus Features
There are no bonus games. Using some specific roulette strategies could get you a higher chance of winning and making a profit. The American version of this game has 00 and 0 followed by the other numbers. It has a higher house edge and allows inside and outside bets as well. The betting time usually varies between 30 to 90 seconds. The minimum wagering amount is $1 and the maximum is $100. RTG's Multiplier roulette was designed to accommodate the high rollers as the table maximum is $500 per spin.
---
How Does It Look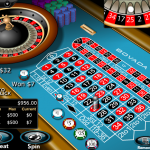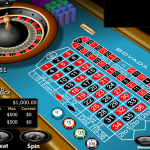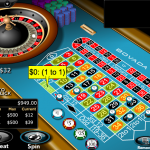 The Bottom Line
European Roulette by RTG has vibrant graphics with a time that counts down before each spin. Players can customize their profiles by taking an alias and an avatar before joining a table and settling down. Though it is not the best roulette game out there, its uncomplicated gameplay and navigation have made it popular among the players.
For another great and engaging game you should consider playing European Blackjack by RealTime Gaming.
To play the live version of the game go to one of the following casinos: