French Roulette (Standard Limit) | Game Review
The Vitals
In More Words
French Roulette (Standard Limit) is a table game from NetEnt. Thanks to the graphics, the game has a very realistic look. It feels like you are sitting in front of a table in a land based casino. Everything you need to play this game is clearly marked on the screen. In the bottom left there are different adjustable settings. You can change the sound or choose to play in fast mode. This is where you can use the Autoplay button if you want to play many rounds without changing the bet.
Playing French Roulette (Standard Limit) is very easy. The game was designed in that way that even beginners can enjoy playing this old but sophisticated game. But before you start playing the game we advise you to get familiarized with the basic rules. You can point different positions on the table if you want to highlight various bets. Choose the value of the chip and place the bet. Once you do click the Spin button and hope that the ball will land in the slot with the same number that you have chosen. There are 4 different types of bets that you can place in this version of roulette: inside and outside bets, call bets and special bets. The game has a favorite bets feature that turns out to be very useful at times. You can always add new bets here and delete old ones.
---
How Does It Look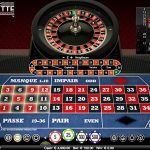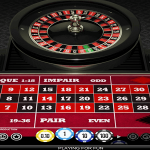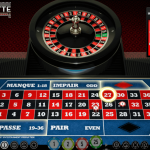 The Bottom Line
French Roulette (Standard Limit) is a game that comes from NetEnt and that we really appreciate. The 3D graphics make the experience more realistic and there are some special features that we cannot find in other variations of the same game. Roulette is one of a kind game that is still popular among players even though there are many other games available nowadays.
If you like to try the Low Limit version of this great roulette game then click here.
To play the live version of the game go to one of the following casinos: