Joker Poker | Slot Game Review
The Vitals
In More Words
Joker poker is a video poker game by BetSoft that provides a multi-handed gameplay. It has the basic rules of poker where you just need to get a winning combination in order to win, while you need to get higher combinations to win higher prices.
The game will require you to place a bet from one to five – with five giving the highest winnings. The machine will then display five cards for you to choose. You can choose from one to all of the cards displayed. Once done, the game will display random card values next to your chosen card or the game will just compute your winnings if you held on all of the cards.
The game is highly addictive as it has a very easy mechanic if you're familiar with poker games. The bet range of the game is also considerable as it can let you score thousands of dollars if you get a royal flush!
Bonus Features
The game contains a "Double Up" feature which lets you select one of the hidden cards after the computer picks one "dealer card" if you choose to go "Double Up". This bonus feature lets you win double the money if you're raring to go luckier than just your normal winnings in the game.
---
How Does It Look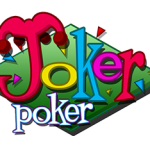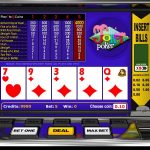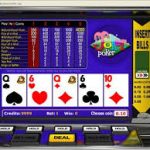 The Bottom Line
Joker Poker is known to be one of the easiest games to play as it has a very simple mechanic if you're already familiar with poker. However, you might not enjoy it if you don't know the combinations of cards such as straight and three of a kind. But it's not that complicated and all you need is an internet search to get it done.
If you love Keno you really need no convincing. Just play Klub Keno a 5 reel slot by BetSoft.
To play the real version of the game try playing in one of the following BetSoft casinos: