Mini Roulette (Low Limit) | Game Review
The Vitals
In More Words
Mini Roulette (Low Limit) was launched by NetEnt as a side game to the already existing and quite popular game. So, since this is a tiny version of roulette, instead of 37 pockets we have only 13. The roulette wheel is smaller but that does not mean that the game does not offer an authentic casino experience.
Since this is a simpler version you should not expect any special features in this game. Although, the table gives you couple of different options of placing both inside and outside bets. The payouts are also smaller, compared to the original roulette game. The fact that this game is so popular is thanks to its Refund on Zero rule. Namely, every time the ball falls on zero, 50% of the bets are refunded to the player. You cannot play the game in Autoplay mode and also there are no statistics that are quite helpful at times. As we said before the payouts in this game are lower, so a bet on a single number, which is at the same time the highest paying bet is paid 11:1, and a Split pays 5:1. This is because the house edge is different than in other games.
---
How Does It Look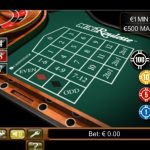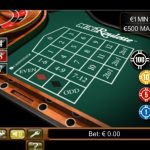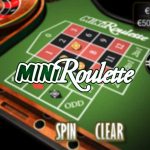 The Bottom Line
Mini Roulette (Low Limit) was brought to us by NetEnt, a software provider that always comes up with new and innovative games or improves already existing ones. This is a low limit version, which means the game is perfect for low rollers or beginners. Also experienced players enjoy Mini Roulette (Low Limit) every time they want to stretch their bank roll and enjoy a longer gaming session. The bets start from $0.10 to $50 in this version of roulette. If you are playing for the first time this game can be the perfect starting point.
If you still like mini versions of table games then you should try playing this cool Mini Blackjack version by NetEnt.
To play the live version of the game go to one of the following casinos: