Mini Roulette (Standard Limit) | Game Review
The Vitals
In More Words
Mini Roulette (Standard Limit) is a reduced variety of an already existing game of roulette brought to us by NetEnt. This is one of the major software on the market and for that reason everything they have launched so far is of high quality. This game is not an exception to the rule. Mini Roulette offers a new approach to a classic and beloved game of roulette. The game has 13 pockets and a European format.
This is actually a very simple game and the name is self explanatory. This means that we should not expect too much from this compact version of the game. The standard limit offers higher bet size than the low limit version, and that is the only difference. You can place bets starting from $1 and going as high as $500. Since there are only 13 numbers here the chances of guessing the number are way higher than in the standard version so that means that the payouts are proportionally smaller. What we love the most in this game is the Refund on Zero rule. This means that every time the ball lands on zero, you will get half of the bets that you have placed on other numbers.
---
How Does It Look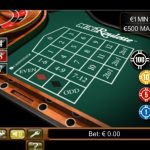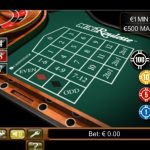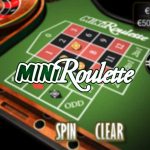 The Bottom Line
Mini Roulette (Standard Limit) is a simple game from NetEnt. This time they did not pay so much attention on 3D graphics or special effects or animations but for a reason. The game was designed this way, in order for you to concentrate on the game itself rather on other elements. This way you avoid being distracted in big way. The interface is user friendly so this game is perfect for players who are playing roulette for the first time. If $1 bets are high for you, you can try the Low Limit version of the same game just for practice.
If you liked this game of mini roulette but prefer to play the Low Limit version then click here.
To play the live version of the game go to one of the following casinos: