Roulette Advanced (Low Limit) | Game Review
The Vitals
In More Words
Roulette Advanced (Low Limit) is a table game from NetEnt. This is the software provider that has been investing in its games for many years and for that reason we have the best of the best available to us. For that reason they have not overlooked the needs of roulette fans. Each roulette version, this one included has impeccable visuals and ambient sound effects that offer an amazing gaming experience.
With Roulette Advanced (Low Limit), NetEnt has taken into consideration the needs of players who play this game more often than the others. This is probably one of their best looking game but we have to admit that we are a bit biased here. The table layout differs from the other variations of roulette. The single zero is placed at the upper left corner and the betting layout takes most of the screen. There are 2 sections, on the first one you can place inside and outside bets and the racetrack where you can place all the other bets. In the lower left corner there is a billboard where you can see the last 14 numbers that were won and the hot and the cold numbers too. If you want to make a bet on hot or cold number all you have to do is to click on them in the statistics billboard.
---
How Does It Look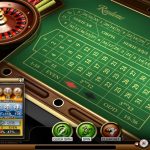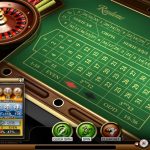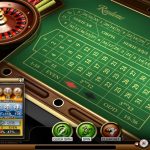 The Bottom Line
Roulette Advanced (Low Limit) from NetEnt is the latest best thing that came from this provider. Roulette enthusiasts have been waiting for so long for a new and improved version of their favorite game. The thing that makes the game that appealing is the fact that it offers new winning opportunities and let's be honest, this is the main reason we play this kind of games, right? In case you are a beginner we advise you to learn the basics of the game first.
If you like to try the French version of the notorious roulette game then click here.
To play the live version of the game go to one of the following casinos: