Tens Or Better | Slot Game Review
The Vitals
In More Words
Tens or Better is a video poker game that is quite similar to Jacks or Better. You will be glad to know that it is easier to win in this game because one only needs a pair of 10s or something better to lay our hands on a win. Because it is easier to create winning sets, the payouts are smaller too when you compare them with other poker games, such as Jack or Better, or Joker Poker. The increase in the number of the cards has given way to a lower variance.
You will start the game by placing your wager. Once you do so, you will get five cards. You can now choose the ones you want to hold on to and discard the ones you do not want. Click on the Hold button to indicate that you would like to keep these cards. The others will be discarded. You will then be dealt a new set of cards and you can choose and discard again. All you need in order to be eligible for a payout is to have a pair of 10s or better.
Bonus Features
Some of the winning combinations include the Royal Flush, Four of a Kind, Straight Flush, Flush, Straight, Full House, Three of a Kind, Two Pairs, and Tens or Better. The above list is ranked from the highest paying one to the lowest. High cards refer to the ones which are over 10 while low cards are those which are lesser than 10. It is advised that you do break a paying hand for any reason. You can do so only when you have four out of the five cards required for a Royal Flush.
---
How Does It Look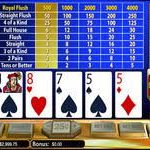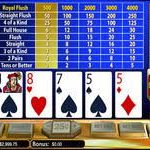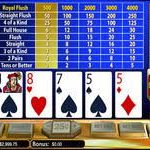 The Bottom Line
Tens or Better by Wager Gaming is one of the easiest variants of video poker available out there. It offers decent payouts though they are at a market low. If you are here just to learn the game and looking to try out your strategies, you cannot do better.
If on the other hand blackjack is your game of choice consider playing Classic Blackjack by WGS.
To enjoy this game and others from the wide selection of WGS games try the following online casinos: