The French Roulette | Game Review
The Vitals
In More Words
The French Roulette from NetEnt is probably one of the best table games we have come across lately. Once again they have done a stellar job with the graphics since the table looks so realistic. The music that is heard in the background enhances the feeling as well. And there are 5 tracks that you can listen to according to your likes.
Playing The French Roulette is very easy. The wheel has 37 slots and many different bets you can place. In order to play this game you have to be familiar with the rules since it is not as easy as it looks since there are different bets you can place. And the more you know the better the chances that you will land some wins. You can place bets on the numbers and the colors, and then again you can place outside bets and many more. The thing that distinguishes this variation of roulette from the others is the fact that it offers you a billboard. Here you can find the number stack, the statistics and the winning number presentation. You can place hot and cold bets by using the numbers on the billboard where you can see the last 14 winning numbers. But that is not all, you can also see the percentage of how often a certain number occurs, and this is something that turns out to be very helpful.
---
How Does It Look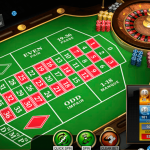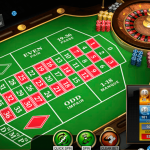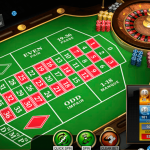 The Bottom Line
The French Roulette from NetEnt is one of the most popular games that is played in Europe and wider. Many history buffs are not sure about the real origin of this game but one thing is certain, the aim of the game is to predict the number that is going to win. Nothing else matters if you win some money by playing your favorite game, right?
If on the other hand you prefer the rules played in French roulette then click here.
To play the live version of the game go to one of the following casinos: