Everyone likes to gamble; yet no one wants to lose money. That's the dilemma that gambling enthusiasts face today!
In recent times, people have been able to emulate the completely unique high of winning at a casino in the comfort of their homes. Say hello to gambling games that are free and take the risk out of the betting game!
If you're a gambling enthusiast, you should check out these amazing, free to play casino games!
1. Pistols and Roses:
Released by Rival in 2015, Pistols and Roses pays homage to the rock obsessed decade that was the 80's! With bikes and tattoos found in abundance, Pistols and Roses knows it audience well, and caters to them beautifully.
Although users might find the game's interface a bit minimalistic for their liking, it goes without saying that the game is incredibly addictive! With 3 reels and 1 payline slot, Pistols and Roses keeps things simple to have a lasting impact on the player. Furthermore, with mobile support, this game is certainly one that you download on your smart phone and play it on the go!
2. Cleopatra's Coins:
If there's one thing that Pistol and Roses lacks, it's a well-put together bonus stage. People feel it doesn't reward them enough for doing well. This isn't true for Rival's other Cleopatra's Coin doubles the fun by opting for 5 reels and 15 paylines!
Furthermore, the bonus stage is amazing to say the least. While we won't spoil it for you, you should know that it involves visiting Cleopatra's secret chamber to a collect a hidden reward! Check this game out for yourself and get to know why we think it's one of the best casino games ever made!
3. Blazin' Buffalo:
If you think ambience and the background plays a crucial role in enhancing your casino experience then Blazin Buffalo is the game for you!
The game boasts an impressive 5 reels slots and 50 paylines against a gorgeous backdrop that prominently features picturesque scenery like trees, buffalos, bears, and the bright blue sky, etc.!
The best thing about Blazin Buffalo is that it constantly rewards for doing well at the game. People can expect to win free spins, high multipliers, and a huge jackpot! And that's without mentioning the Wild Full Moon which can create a winning combination with a bonus x2 multiplier! So, what are you waiting for? Try this game out for yourself and see why it warrants its selection on this list!
4. Gobblers Gold:
Gobblers Gold is an amazing game that keeps thing simple to maximize fun. Unlike other entries on the list that follow a particular theme, Gobblers Gold doesn't bother itself with complicated designs. It follows a simple, thanksgiving theme and focuses more on the gambling side of things.
With a maximum bet of 200 coins, users can replicate the feeling of betting big at a casino. Furthermore, Gobblers Gold has a jackpot of 7500 coins which is great incentive for gambling enthusiasts to play this game!
5. Western Wilderness
If you love Clint Eastwood's amazing westerns, you will be amazed by Western Wilderness! The game doesn't only pay homage to the western scene, it takes you there! The immersiveness this game offers is second to no other entry on this list as countless people have played this game for ten or more hours without taking a break! Goes without saying, we highly recommend this game just for its setting and its amazing interface!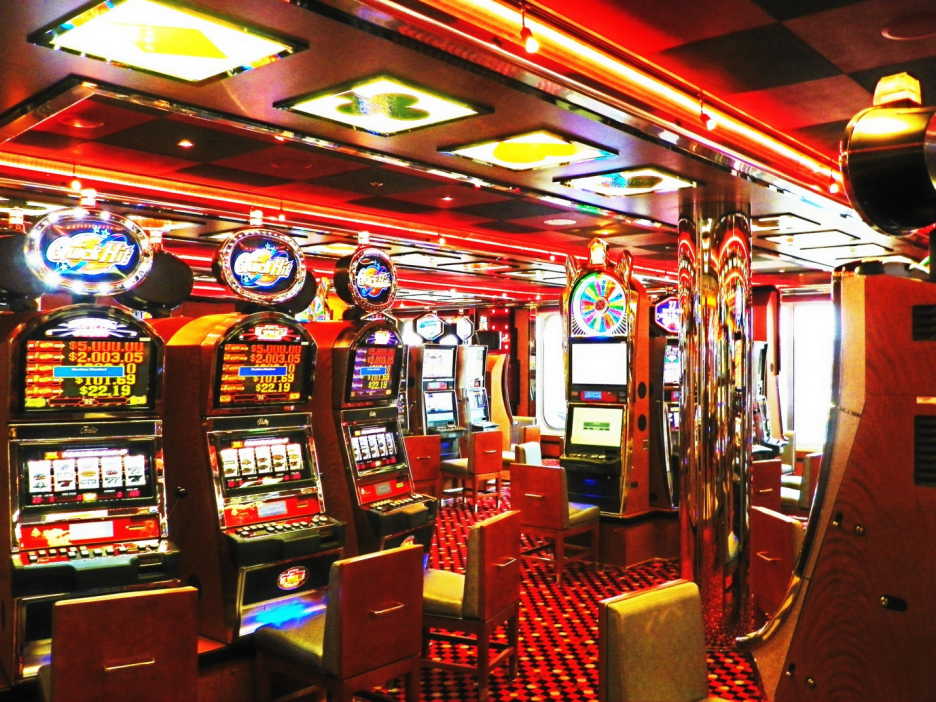 However, if you feel that virtual, free slots casinos aren't your cup of tea, we have you covered! We at BestCasinoCoupons have numerous no deposit bonus codes that you can use to bet big and win a lot of money at a casino near you!